Colombia's Top 5 Beaches
Inspiration
The curve of the coast feels like a secret paradise while the bobbing boats nestle in the harbour.
Our Top Experiences and Tours in Colombia:
If youʻre booking your trip to Colombia last minute, we have you covered. Below are some of the top tours and experiences!

A neglected gem, Colombia is making a comeback. Since its years of unrest, the country is well and truly back on the map as a beach break paradise. Either cupped by the Caribbean Sea or the Pacific Ocean, and with over 300 to choose from, you're spoilt for choice. These are our top five.

 

Among the Caribbean's Colombian cluster of islands is San Andres Island.  The coral island is a stunning and popular gem that is home to some of Colombia's most loved beaches.  Around 470 miles and a 90 minute flights from Colombia's mainland, it is a secluded spot that boasts colourful, abundant reefs, sweeping sand banks and a lush green landscape.  The crystal clear waters make for a perfect place to snorkel or dive and the warm temperatures are ideal for a swim.

Many tourists like to venture even further to the well-known Johnny Cay Island, located just 1km from San Andres.  It has picture-perfect scenery but can often get quite crowded.  Try getting there in the early hours of the morning or late afternoon; you could even catch a burning sunset over the Caribbean seas.

When it comes to life on dry land, head to the northern part of the San Andres. Here is it busiest, with many restaurants, bars, a buzzing nightlife and numerous resorts.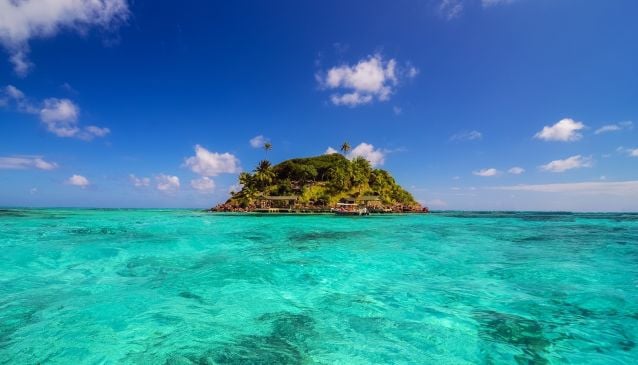 Close to the supremely popular Santa Marta beach is the secluded and smaller fishing village of Taganga.  Popular with backpackers who like things off the beaten track, this tranquil hideaway will be a hit.  Found just outside of town, it's quick and easy to get to and has a smaller crowd than the often over-touristy Santa Marta. 
The curve of the coast keeps the place feeling like a secret paradise while the bobbing boats nestle gently in the harbour.  The clear waters make for fantastic snorkelling and scuba diving, while the surrounding mountainous terrain allows for mountain biking and walking trails.
There are many restaurants to choose from if you're feeling peckish, most of which serve fresh seafood and offer fantastic views of the shoreline.  Try visiting Bitácora: busy most nights and for good reason: there is a sea view, it's covered by a canopy of fruit trees for a romantic, natural feel and it serves scrumptious seafood (try the 'Pescado Marinero').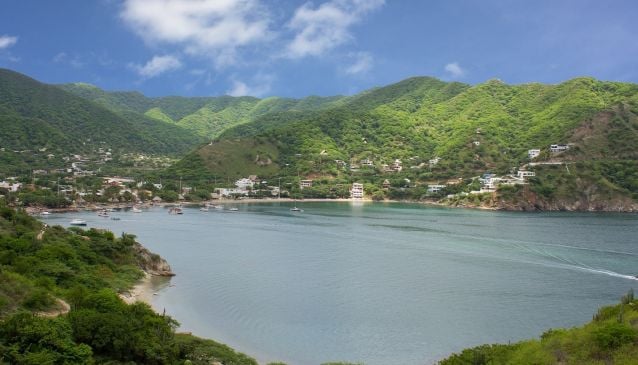 A step back in time almost, La Guajira Peninsula is a taste of traditional culture.  Not usually found in guide books, this area is found at the northernmost peninsular in South America.  Inhabited by Wayuu Indians, a native tribe, the land is used to raise animals such as cattle, sheep and horses.  It is vast and desert-like, housing huge stretches of picturesque beaches that are often deserted, save for local fishermen.  On occasion, you may even see a group of flamingos dotting the beach.  For a sure sign of life (and a taste of Colombia's ecotourism) head to Cabo de la Vela, a small seaside village.
Other tourists are a very rare sight here, yet the tribes have transformed their houses to accommodate any passers-by (though you're welcome to set up camp in a hammock or tent).  To get to it, you'll need a 4x4 or plane as there is no available public transport.  In September to November the area is virtually inaccessible due to the weather.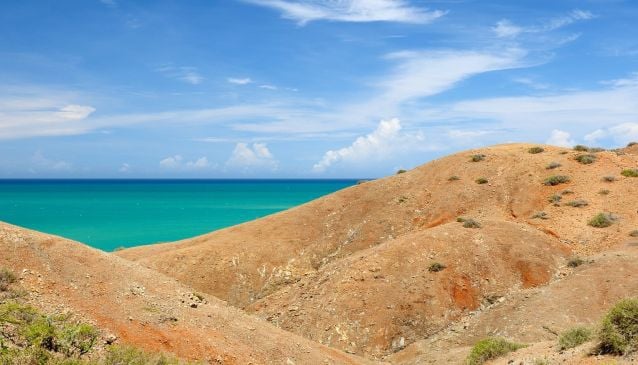 Housing some of South America's most beautiful beaches, the Tayrona National Park should sit at the top of your beach bucket list whilst in Colombia. A little different from a normal beach break, the shores of Tayrona are not recommended for swimming. The wild coastline has some choppy waters, so steer clear, especially if you're not a strong swimmer. Instead, enjoy the scenery of stunning rainforests and sandy beaches. The easiest of which to get to is Canaveral.  Found in the Eastern Park it is the only beach accessible by road. 
From here you can hike to Arrecifes (the closest beach where you'll find strong current and cool waters), La Piscina (a little more wild than a swimming pool, La Piscina is a secluded spot where you're safe to take a plunge) and El Cabo Beach (great for picnics or camping in the rural setting).  If you're feeling particularly adventurous, the vast rainforest provides hours of hiking and another 10 different bays!
This national park really is a secluded hideaway. Its exotic beaches and exciting trails can amuse you for days, while the nights are spent lazing on cabanas, camping under the stars or living the high life in the luxury on-site hotel.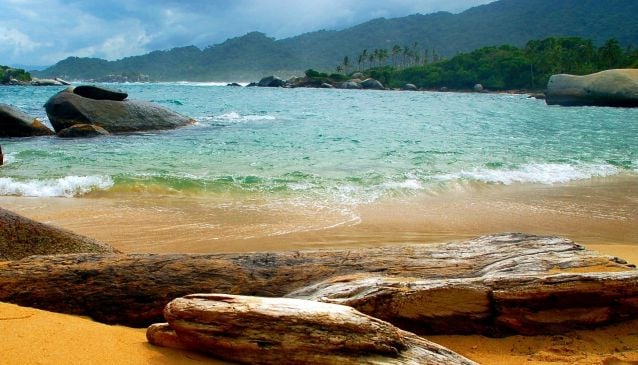 Unspoiled by mass tourism, Providencia Island is a rarity.  Part of the San Andres archipelago, Providencia Island has avoided overpopulated beaches and resorts, keeping its pristine sands bare and its lush green foliage intact.  The mountainous island reaches heights of 360m above sea level, making for great views and challenging treks.  It is also a popular spot for scuba diving as the twinkling clear waters give epic views of the 32km-long barrier reef on the island's eastern coast.  There is also a smaller, sister island called Santa Catalina, which is reached by a 100-metre footbridge.
Unlike many other islands in the area, Providencia's first language is Creole, although English is still widely spoken.  The island's history is an interesting one, as the infamous pirate Henry Morgan used it to stash his treasure stolen from the Spanish empire.  Much of his treasure is believed to still be hidden, so be sure to explore as you may find a new fortune!