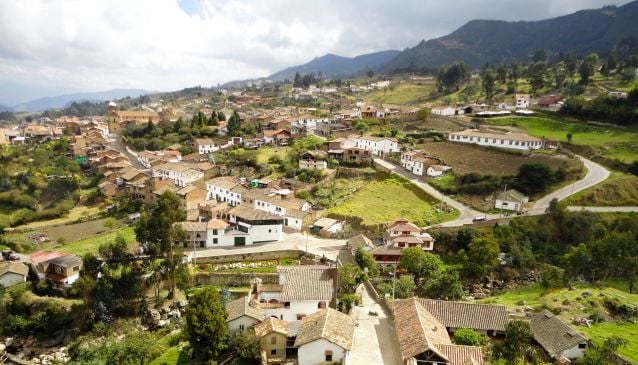 Mongui, Boyaca
Adventure
Monguí is a beautiful village, part of the People's Heritage network of Colombia.
Located in the Department of Boyacá, 93 Km away from Tunja, lies Mongui. It features well preserved colonial architecture and was declared the Cutest Town of Boyacá. The Monguí region was originally inhabited by Indians Sanoas who were evangelised by the Franciscans.
Construction of the first church and convent started after the foundation of the town. A Religious Art Museum now operates within the church grounds today. The construction lasted 100 years and as a result the impressive work was completed in a Spanish style called calicant. Methods included stone carving and incorporated wood and gold as materials with the building now ranked as one of the most spectacular of the time. These two works are part of the tourist attractions of the city as well as the St. Anthony of Padua Chapel, which was built by the Franciscans to evangelise the Indians of the region. The Calicanto Royal Bridge was built by the Spaniards in order to transport the stone with which they built the church and convent.
This region is magically majestic with a relaxing mood and aesthetically pleasing natural landscape. One of its natural and important tourist attractions is the Ocetá Paramo or Lost City, which offers incredible scenery and a wealth of flora and fauna.
Monguí has a limited supply of hotels and restaurants with a few rural tourism hotels and inns the best choice. Restaurants offer dishes of local cuisine and regional specialities. Mongui is an incredible experience, with historical architecture treasures that date back to the 18th century.